Israeli Tactical Self Defense - Tsevah Shel Echad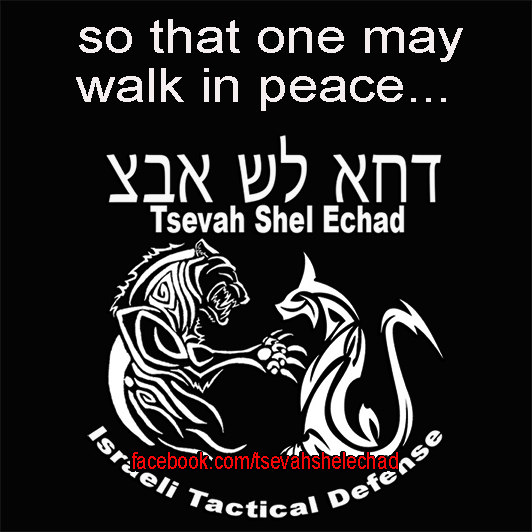 ARMY OF ONE (Tsevah Shel Echad, TSE) is a specialized Israeli combat system - tactical hand-to-hand combat, empty-hand and with weapons of all kinds.
TSE is not a regular kind of self defense. TSEVAH SHEL ECHAD is a tactical pro-active fighting system for special military, law enforcement, and special security servives; it is designed to neutralize enemy combatants. TSE is also a concept for extreme survival - it gives warriors the neccessary tools to survive behind enemy lines, undercover, deep cover and under extreme circumstance when outside support is not possible.
TSE is still a classified security secret and will not be taught to the public, nor will we show the techniques used openly. If you are a registered member of a security agency or a registered company with our organisation please access the member area via the following link: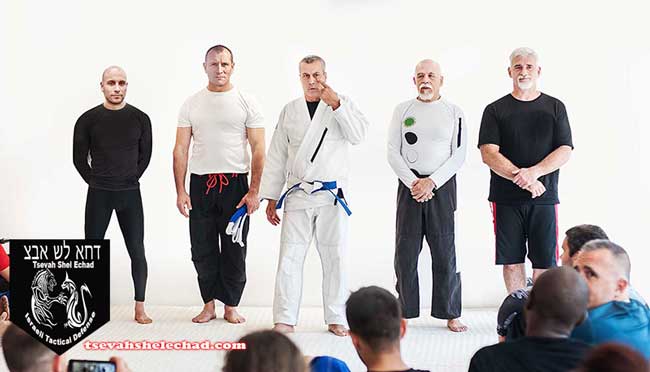 --- BE YOUR OWN BODYGUARD Training Program - MALAK KALI cooperation ---
The TSE-Team is cooperating with the Brillstein Security Group and MALAK KALI in offering CIVILIAN TACTCAL TRAINING training seminars to civilians and security professionals - the name of this concept is "BE YOUR OWN BODYGUARD" and it teaches tactics for personal protection and defense on basis of modern close protection principals - these seminars are adapted to civilian use, for crime prevention, self-protection, and tactical hand-to-hand in civilian context. If you are interested in ultimate private security, and self-defense using this MALAK KALI concept, please click the following links:
ENGLISH INFO - Be Your Own Bodyguard training
DEUTSCHE INFOS - Be Your Own Bodyguard training

you can request further information or ask questions here.
Keywords for this web site: TSE, Tsevah Shel Echad, Tactical Hand-to-hand combat, extreme survival concept, tactical self-defense, selfdefense, martial art, warfare, lone wolf, Israeli self defense, BSA, Brillstein Academy, Special Operation training, tactical military training, Malak Kali, Krav Maga, Security training, professional training, close protection, war fighting, private military training, professional security driver, protection, guarding, self-defense, PPO, PMO, PPSO, PIO, PEWO, Tactical Questioning, PTD, PSM, Professional Protection Officer, close protection training, vip protection, body guard training; Private Military Officer, Private Military, PMC, PSD training; Professional Private Security Officer, Professional Tactical Driver, special operations training, sniping, professional private law enforcement, security counseling, antiterror and counter terror training, risk and crime prevention,Academy of Security Training, BSA, Brillstein Security Group, BSG
---> Privacy Agreement, Cookies, Data Protection and your rights under new privacy regulations
Terms and Conditions, Terms of Service for all Brillstein and Cobra Services LC web sites
(c) TSE/BSG all rights reserved 2023